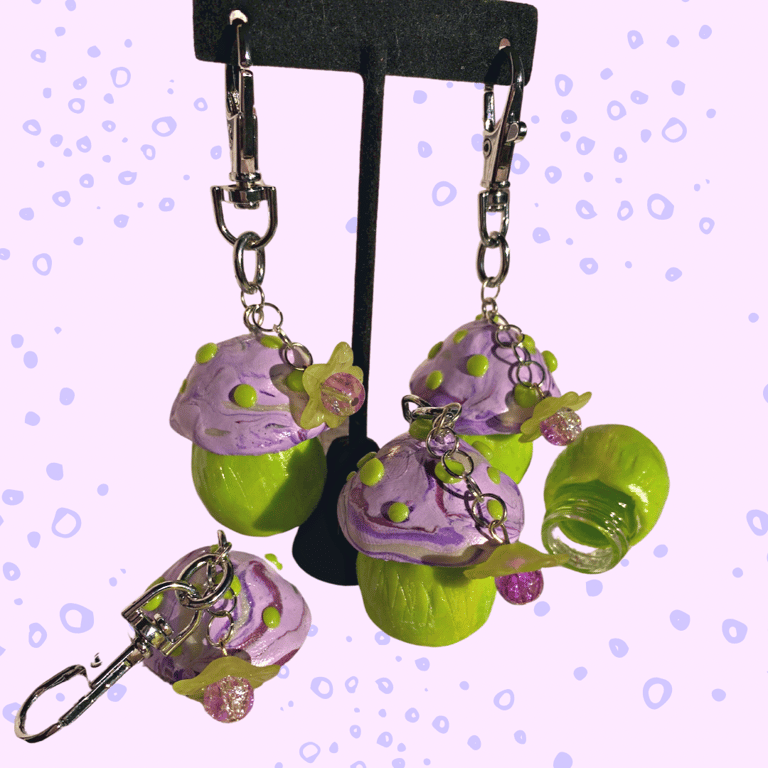 Purple & Green Mini Mushroom Stash Keychain
Not to be mushy, but these keychains are the cutest accessory ever!
Handmade out of polymer clay, and glazed for a smooth finish, these mushrooms open to reveal a 2oz secret stash! Perfect for concealing daily medication, essential oils,…or whatever 😉
This is a small batch creation with limited supplies!